Tank insulation
SAVE MONEY - Spray foam insulation will prevent the freezing and coning of crude and save on expensive steam truck use.
Applications
Containment insulation
Pipeline pillows
Ditch breaks
Pipeline insulation
Tank coatings
To protect the insulation from the elements, we also coat the tanks with a high quality, cost effective U.V. protective coating.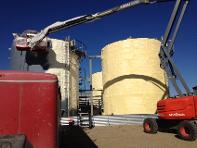 Above: 2000 BBL tanks
Left: Pipeline insulation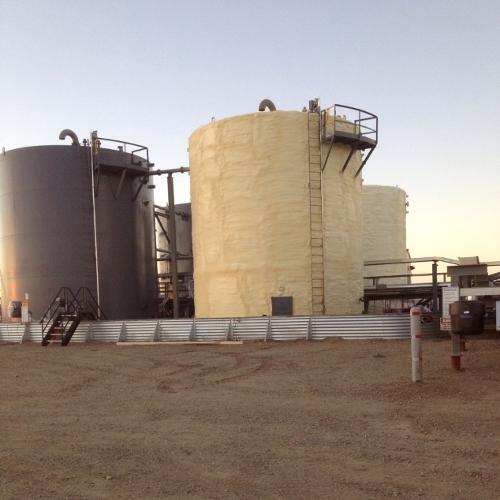 2000 BBL tanks - Manitoba